Posts filled under:
avatar
How would a Blood Moon effect bloodbending?
GREY DELISLE WAS THE MUSHROOM SPIRIT GOODBY EVERYBODY
Avatar birthday parties must've been awk as fuck
OMG THAT LIONDEER THING WAS WAN'S ANIMAL GUIDE WHAT
LIKE IF THEY NEVER MET
WAN WOULDN'T HAVE DEMONSTRATED HIS GOOD WILL N SUCH AND IMPRESSED THE OTHER SPIRITS AND YADAYADAYADA OH MY GOD I AM EMOTIONAL
What a fucking doozie… *cracks knuckles*
Unalaq coming out of the damn Spirit World
Mako about to crack this case and Lin and them douchey cops not giving him a chance
Masami…?
Then fuckin' Varrick interruptin
Bolin… not being Bolin… and being lame and douchey… Bryke wtf
Mako actually being a legit detective n figuring shit out
Asami's life basically being ruined
Then… MASAMEYYYYY
Mako's eureka moment
About to break the news to Asami but
…
but also
Then we FINALLY SEE KORRA… hold up why she ain't in the Spirit World yet
"Are you alright, Avatar Korra?" "… Who's Avatar Korra?"
guys send help
Mommy and Daddy getting arrested:
Desna's sass:
That whole platypus bear thing:
TENZIKKI TIMES:
That fucking trial:
Eska forcing Bolin to marry her:
When Korra sees her dad in jail and he makes her promise not to go apeshit:
Tonraq this is your fucking offspring, you already know she about to pull some shit
Korra practically trying to kill the judge:
But then when he gets to talking:
Bolin and Pabu's new getup:
Asami actually being in this episode and doing shit:
Bumi talking to Aang:
KATAANG FAMILY FUCKING PICTURE BRYKE WHO GAVE YOU THE RIGHT
Aight they fought, did the things, now they on a boat so I guess we'll wait til next Fri— hold up… is that… IS THAT ESKA
Varrick is just "Naw bitch not today ain't got the time" *vrooooom*
But then I realize her make up is runny and she scary as fuck… but she must've been crying over Bo :(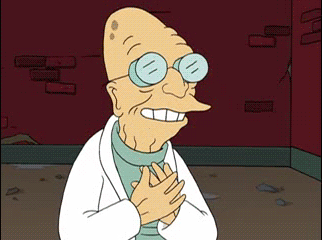 So yeah this was a good episode. BUT SO MANY FEELINGS
Unalaq spewing some BS to Korra:
The twins' laugh:
Bolin calling out Mako's dickish ways in his Bolin way:
Varrick tryna start shit, break shit and freaking out about cookies:
The whole Tenzin-Bumi-Kya arc
Korra falsely assuming the worst about her father:
But that fight… and her airbending:
Korra family time:
"You are under arrest for conspiring to assassinate me"
…………….
Can someone come over and just
Top of Page